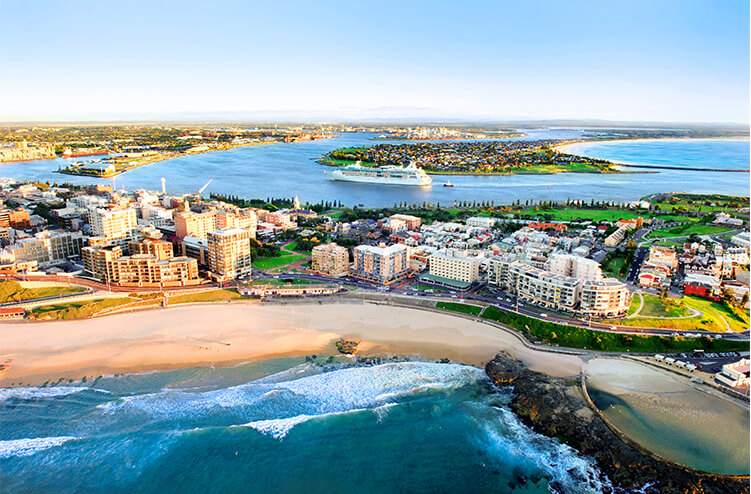 Senior Field Worker – Parks Services (Internal Only)
Job No: CN2407
Location: Newcastle
Lead a team maintaining CN's Open Spaces.
2 x permanent, full-time role – 38 hours per week.
Flexible work arrangements available.
City of Newcastle (CN) is seeking self-motivated and passionate Senior Field Workers to assist in leading a team ensuring the Open Space Maintenance Program for CN's sports fields, parks and reserves is delivered in a timely and efficient manner.
Drawing on your proven experience and/or qualifications in horticulture or greenkeeping, you'll create a positive and supportive environment while supervising team members to undertake maintenance activities across CN's active and passive open space areas, ensuring efficient and quality service delivery, while minimizing inconvenience to public amenity during the execution of works.
Responsibilities will include leading the team in seasonal spraying, irrigation maintenance, minor tree maintenance, and floral display maintenance, including the safe operation of relevant equipment and machinery. You'll deliver quality work outcomes, with adherence to Workplace Health and Safety requirements as well as relevant industry standards.
At CN our people are valued and have access to a range of benefits that help balance life at work and at home. These include flexible working arrangements, professional development opportunities and health and wellbeing programs.
The essentials you'll need:
Horticultural/Greenkeeping qualifications and/or equivalent relevant knowledge, experience and a demonstrated capacity to deliver.
Demonstrated ability to efficiently supervise and co-ordinate labour, plant and resources to achieve set service level standards.
Construction Induction Card and Implement Traffic Control Card or willingness to obtain.
Class C Driver's Licence and willingness to obtain MR / HR Licence (manual).
Knowledge in the use of computer software such as Microsoft programs, Outlook and smart phones.
Ability to work in a team-based environment and to promote good teamwork to achieve desired outcomes.
Ability to identify and report parks and sporting facilities asset defects and to implement corrective actions as required.
Working knowledge of relevant WHS and EEO requirements.
Sound knowledge in the application and safe use of chemicals and hold a current Chemcert III qualification.
Other valuable skills you may have:
Demonstrated ability to communicate effectively (both written and verbal) with a wide range of stake holders incorporating interpersonal, negotiation and mediation skills.
Demonstrated ability to train staff in all facets of parks and recreation grounds maintenance.
Experience in small scale landscape construction and playground maintenance works.
Sound like the perfect job for you? Apply Now!
City of Newcastle proudly promotes the principles of Equal Employment Opportunity and fosters a culture of diversity to represent the community of our Local Government Area.
All candidates will be assessed against the selection criteria outlined in the position description. Suitable candidates may be placed on an eligibility list for future identical positions for a period of 12 months.
You must have the right to live and work in Australia to apply for this job.
To view the full position description please click here.
Application Closing Date: Sunday, 31 January 2021.
Remuneration: $60,010.37 + 9.5% Superannuation per annum for a 38-hour week.
Contact: Michelle Townsend – Park Team Coordinator – 0478475673.